News
Dear authors and readers of 'Hortus Botanicus'!
Perhaps you have already received an invitation from Subtropical Botanical Garden of Kuban to National dendrological conference "Strategy of creating sustainable dendrological collections" (rus), dedicated to the 40th anniversary of the Garden (14-16 March 2017).
Conference will be devoted to a special section of the 12th volume of the journal 'Hortus Botanicus', which planned to publish memoirs, notes and essays on a subtropical botanical garden Kuban, its living collections of plants that have been transferred from it to other botanical gardens and arboretums, and and articles on the results of research, facilities or source materials for which were the Garden of plants.
Receiving publications carried out in the usual way. Recommended Theme - "essay" (more than one page). Images are welcome. Keyword list must include - Subtropical Botanical Garden Kuban.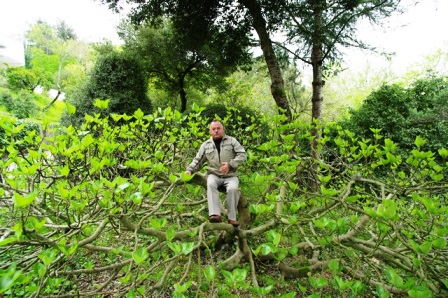 Director of Subtropical Botanical Garden of Kuban,
member of the editorial board of 'Hortus Botanicus',
Yuri Karpun