News
Dear authors and readers!
Volume 12 of Hortus Botanicus is open. This year, you expect good and various scientific articles, essays about the botanical gardens of the world, proceedings of conference "Strategy of creating sustainable dendrological collections" devoted to the 40th anniversary of the Subtropical Botanical Garden of Kuban. We will continue to publish the seedlists of Botanic Gardens, indicating their progress in plant adaptation to new climatic conditions.
Look at the geography of our readers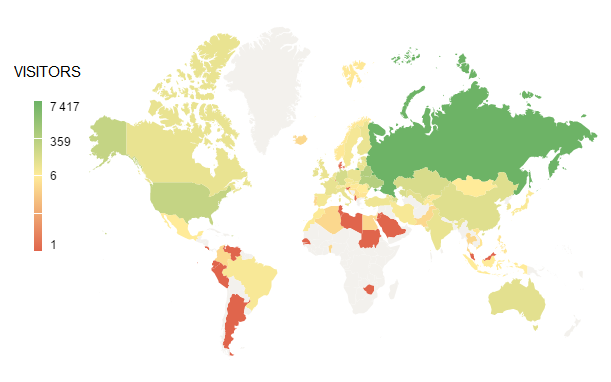 With the same reverence!
AP